Client Name : Laptop Bhai
Industry:  Retail Electronics
Business Information: Laptop Bhai is one of the best retailers in the Delhi (NCR) area with a vast collection of refurbished laptops, desktops , & screens.
Challenges:
Client was not having the proper leads to sell his products.
Lack of Brand awareness.
Cost per acquisition was very high.
Unaware of the target audience.
Was not happy with the Google Ads.
Our Approach:
Initially, we had a meeting with a client & captured his requirements.
We optimised the social media page content & provided appropriate creatives.
We created some brand awareness on insta & fb platforms with informational posts.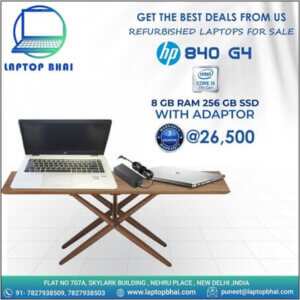 Ad Creatives:
We have designed the facebook ad creatives in such a way that it should give a clear message to the buyers who's looking for refurbished laptops in the Delhi NCR region.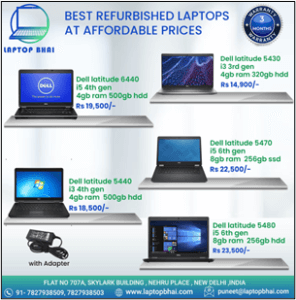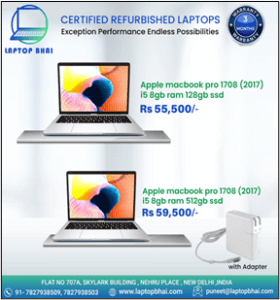 Facebook Campaign Results:
We have done A/B testings with multiple campaigns & ad sets with appropriate target audience based on the demographics, interests, industry & income groups. Thereby, we got amazing results for clients with a minimal ad spent budget.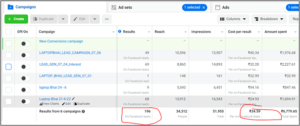 Final Outcome:
Sales growth by 10X.
of inquiries got increased.
Brand was reached almost 35k people in the 1st week.