Client Name : SP Dental Implants Clinic
Industry: Health Care
Requirement : Landing page
Challenge:
Client was not willing to spend his budget for the website . As it was very necessary for him to get visibility among the visitors.
Lack of brand awareness on social media.
Want to increase the number of inquiries to clinics.
Our Approach:
Inorder to save the client budget, we suggested them to go ahead with landing page that would be useful for ad campaigns as well it can be used as a website for the visitors to learn more about their services.
The next step was to create brand awareness among the audience on social media platforms.
We designed the creatives as per the client requirements & overall the client was happy with our work.

Social Media Creatives: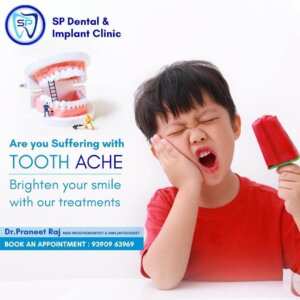 Final Landing Page Design:
Ad Creatives:
Results:
Clinic visits have grown 4x after landing page design, organic traffic increased by 112%, & also monthly revenue has grown by 20%.